Two axes of immunotherapy
Therapeutic vaccines and oncolytic viruses
Transgene designs immunotherapeutics that harness the mechanisms of the immune response to enable the patient's body to fight against disease.
A snapshot to our therapeutic vaccines and oncolytic viruses
Transgene uses its acknowledged know-how in genome engineering to design biological products that are capable of inducing an immune response against cancer cells.
Our leading-edge technology is based on a multidisciplinary team, an acknowledged know-how and a large patent portfolio.
Transgene also has a GMP-compliant pilot production unit
Therapeutic Vaccines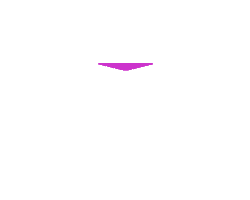 Therapeutic vaccines are active and targeted immunotherapeutics. They induce a cascade of immune reactions that lead to the production of T cells that will only destroy the targeted malignant cells.
Mechanism of action of therapeutic vaccines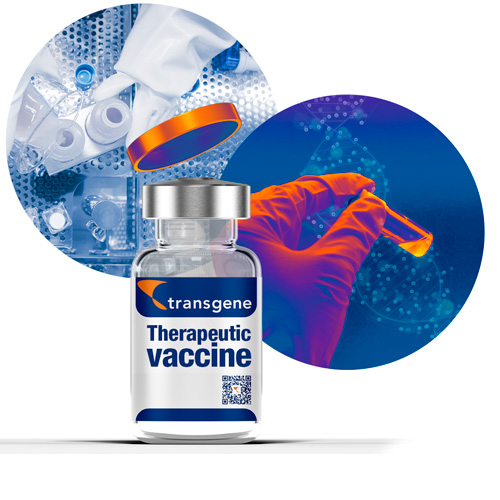 Clinical trials evaluating our products are ongoing. Their safety profile and first efficacy data make them promising drug candidates.
Our portfolio comprises two clinical-stage therapeutic vaccines.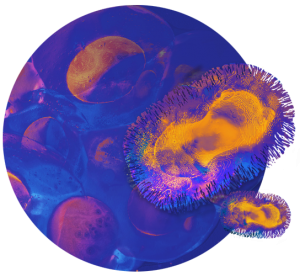 TG4001
HPV-positive cancers (Phase II)
TG4050
Personnalized neoantigen therapeutic vaccine
Head and neck cancer and ovarian cancer (Phase I)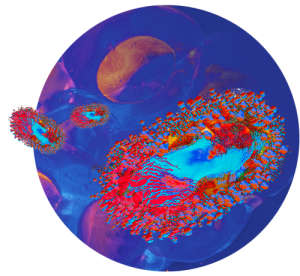 Oncolytic viruses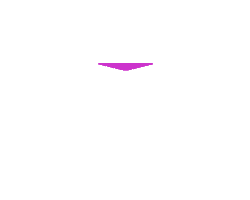 With its oncolytic viruses, Transgene attacks tumors on several fronts.
Oncolytics selectively multiply in cancer cells (a process called cell lysis) and indirectly trigger the activation of the immune system against the tumor.

Mechanism of action of oncolytic viruses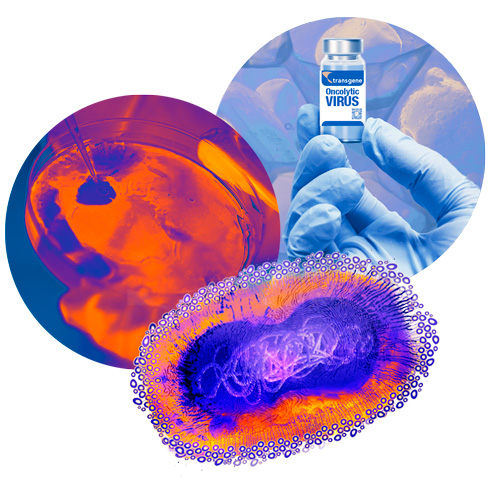 Transgene believes that oncolytic viruses, by integrating complimentary mechanisms of
action, can become an efficacious therapy for multiple cancers.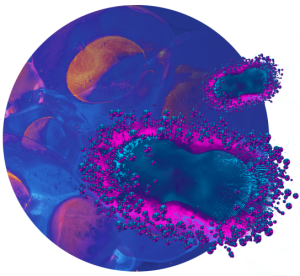 TG6002
Colorectal cancer (Phase I/IIa)
BT-001 
VV GM-CSF and anti-CTLA4 
Solid tumors (Phase I/IIA)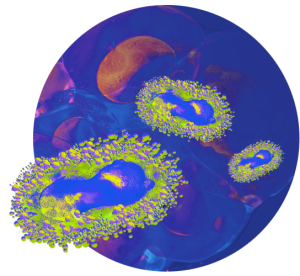 TG6050 
VV IL-12 and anti-CTLA4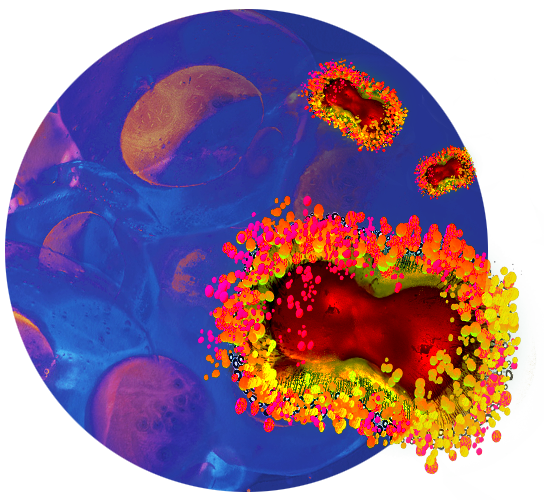 Individualized immunotherapy:
One patient, one cancer, one vaccine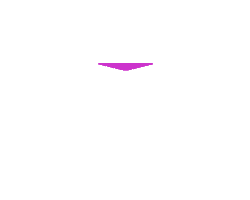 With myvac®, Transgene enters the field of individualized immunotherapies with a unique virus-based immunotherapy platform.
Our approach is based on the Modified Vaccinia Ankara (MVA) viral vector, which has already been validated in clinical trials. myvac® is designed to stimulate and educate the patient's immune system to recognize and destroy tumors using their own cancer specific genetic mutations. The neoantigens, which are the basis for the myvac® approach, are identified by sequencing and selected using artificial intelligence algorithms, and then integrated into the genome of the viral vector. Once administered to the patient, myvac® triggers a cascade of immune responses against a variety of targets found in the cancer cells.
To create this promising treatment, Transgene has set up an innovative network that covers bioengineering, digital transformation, genomics, translational data, and our established vectorization know-how. Together, NEC, Institut Curie, HalioDx, Traaser and Transgene have tackled and overcome scientific and technical challenges. Transgene has also set up a unique in-house GMP production unit.
Transgene has been awarded an "Investments for the Future" funding from Bpifrance for the development of its platform myvac®.
TG4050 is the first myvac® product candidate . It is codeveloped with NEC. TG4050 is being evaluated in two Phase I clinical trials for the treatment of ovarian cancer and head and neck cancers.
Multifunctional oncolytic viruses:
a new generation of products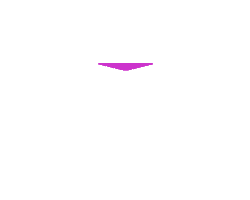 Our proprietary oncolytic virus (OV) platform Invir.IO® allows us to design a new generation of immunotherapy. These innovative multifunctional OVs are able to modulate the tumor micro-environment to better attack cancer.
Our patented technology can generate oncolytic viruses armed with anticancer weapons that combine several mechanisms of action. They activate the immune system, replicate within cancers causing cell lysis (breakdown), and can express their anticancer weapon into the tumor where it will be active.
To design these multifunctional viruses, Transgene capitalizes on its expertise in viral vector engineering and can also rely on collaborations. Our patented technology has already generated several drug candidates undergoing clinical and preclinical evaluation.
The first Invir.IO® oncolytic virus (BT-001) is armed with an anti-CTLA4 antibody; it is codeveloped with BioInvent and is being evaluated in a Phase I/II clinical trial.
Building on the patient results obtained with its technology, Transgene has launched TG6050, an oncolytic virus expressing interleukin 12 and an anti–CTLA–4 antibody. It is administered intravenously.
Publications To consult all our publications, click here