TG4050 is an individualized therapeutic vaccine
A particularly innovative immunotherapy, TG4050 is the lead myvac
®

candidate.
First positive data
from Phase I clinical trials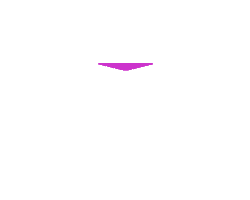 One cancer, one patient, one vaccine
With TG4050, Transgene is developing an individualized immunotherapy based on advanced genetic engineering and artificial intelligence (AI) technologies.
The treatment is based on an optimized MVA viral vector.
myvac® video
Each treatment is designed and manufactured by Transgene for each patient, targeting the most relevant tumor targets (cancer-specific neoantigens) selected by NEC's AI.
Once injected into the patient, this therapeutic vaccine will stimulate the patient's immune defenses to allow the targeted destruction of cancer cells.
To carry out this project, Transgene relies on a unique expertise, a network of prestigious and recognized partners at every stage of product development and integrated manufacturing capabilities.
–> article annonce 28362 ou substitut 28368
Collaboration agreements
Transgene has signed a strategic collaboration agreement with NEC for the development of TG4050, the first candidate derived from the myvac® platform. This personalized immunotherapy is developed for each patient, on the basis of mutations identified through sequencing of tumor tissue, prioritized using NEC's Neoantigen Prediction System and delivered using Transgene's myvac® technological platform which allows development and manufacturing.
Clinical trials
Two clinical trials are underway. They are co-financed by Transgene and NEC.
| Indication | Phase | |
| --- | --- | --- |
| Ovarian cancer – after first-line surgery and chemotherapy | Phase I | More information |
| HPV-negative head and neck cancers – after surgery and adjuvant therapy | Phase I | More information |